Dublin Photo Tours by Panoramic Ireland
Join a professional photographer who has worked for the biggest names in the industry, to see Dublin and learn how to photograph the city.

I realise this is a long page but if you have any questions please do send me an email or use the contact form, I'll be happy to answer any questions.

Dublin photo tours by Panoramic Ireland are comprised of photography tuition, photo walks, photo workshops, courses and tours of Ireland's capital city, Dublin. We tailor each tour to your specific requirements.
If you want a day sightseeing in Dublin city centre with the opportunity to improve your travel photography, we can do that. If you want to get up before dawn and be taken straight to the very scenic Dublin Bay for sunrise images, we can do that too.
Our images have featured in some of the biggest travel publications worldwide - including New York Times Travel, Eater.com, Easyjet's award-winning Traveller, Ritz-Carlton's magazine and more.
Join a professional photographer and see Dublin with a creative eye.
Darren (me) meeting Irish President Michael D. Higgins
Looking for something to do in Dublin?
Looking for something to do when you visit Dublin? A one-to-one photo workshop makes the perfect gift for your other half, for yourself or for both of you. Take a sightseeing tour of Dublin with a difference, and take home better images.
Verified Testimonials
"Darren, thank you for making the photo walk around
Dublin
both productive and enjoyable. You efficiently got me to places I would not have found on my own, even as much as I like to wander around cities, pointed out some great opportunities for interesting captures, shared your expertise freely and gave me some great advice and pointers. It was a pleasure to spend a few hours walking around this amazing city with you!"
JM, Florida
"I had a great time touring
Dublin
with Darren. His knowledge as a professional photographer was key to providing me with ideas and techniques for making better images. Darren also provided lots of insight into the history of this great city. I can't wait to get back out into the field and apply what I learned. I highly recommend Darren's tour."
AJB, Florida
"Darren was flexible with my schedule and took me on an awesome walking tour of the city. We took photos of a variety of scenes and I learnt a lot about how to take better pictures - camera settings and composition. Darren also has a wealth of knowledge about the city and buildings so I also learnt about
Dublin
while photographing some fun spots. Thank you for a super fun afternoon! "
RD, Seattle
"Darren was a perfect host and if you like to explore and see a
new
city, this is a stellar way to go. You'll leave with some amazing photos to keep as a reminder of your trip and Darren was very patient with me as I learned some of the advanced features of my DSLR camera. When I make it back I plan on doing this again and seeing more of the city. "
AF, Illinois
"The best experience I did in Dublin since we met a family of deers in Phoenix Park and Darren shot amazing photos and videos of me with them. Priceless!"
GL, Italy
See Dublin with a Professional Photographer to Guide You Through the City
We prefer to call it a photography experience - tell us what you want and we will make an itinerary (from half day to several days). Early morning at the coast, a trip on the train, street photography, pubs, architectural photography. If you want to see it we can organise it. All from €175 plus only €20 for your friend/partner/wife/husband, take your children along for free. We like to make our tours family friendly.
Wanderlust: Dublin - when BeCurious TV and Swiss came to Dublin
This article is really quite long so if you like here is a simple thing to do, send me an email with your query, what dates you are interested in, places you want to visit and any other information. I will get back to you with options..
Whatever your reason for visiting Ireland make the most of it with a unique and locally-run photo tour of the city, learn a new technique or just see the main sights in a different way. Our tours and workshops of Dublin and Dublin Bay are suitable for locals, tourists, beginners, intermediate-level and advanced photographers alike. Read on for more information..
About Dublin Photo Tours
Dublin Photo Tours are run by Irish professional photographer Darren McLoughlin.
After graduating in 1998 with a BSc Hons in Geography, Darren went on to work in the archaeology industry in Ireland. In 2006 he left to work as a photographer. With a successful architectural and commercial photography career underway he become more interested in sharing his enthusiasm for photography.
Since 2009 he has run one-to-one photography workshops in Ireland and Dublin Photo Tours.
2009 also saw the publication of his first book Portrait of Armagh, published by Halsgrove. He is currently working on several more titles including Dublin, Wicklow, Kilkenny and Galway.
Preferring to lead one-to-one and small group workshops, Darren can quickly assess your skill level and help you to improve by removing all of the confusing clutter that surrounds photography. So whether it is on a 4-hour photo tour of Dublin during the day, or an early morning start further afield, Darren is ready to give you the best value for your money. Our personal guided tours are uniquely tailored to your interests and needs and are especially suitable for the independent traveller.
Panoramic Ireland's Dublin Photo Tours are listed on the Discover Ireland website at: https://www.ireland.com/en-gb/myireland/attraction/a494a7059f5e456b96aa3503d0388de9/panoramic-ireland-photo-tours/
Darren also writes and photographs for Untapped Cities and The Culture Trip, New York Times, Eater, Easyjet Traveller and numerous guidebooks, newspapers and local authorities.
Image of the Season - Dublin, Ireland
Summer 2023

This image from Dublin is of the Baily Lighthouse sitting at the entrance to Dublin Bay - a perfect time and place for a Panoramic Ireland photography workshop.

This image is from one of Panoramic Ireland's Dublin photo tours - contact us today or read more below to find out how to see Dublin differently.
FAQ - Frequently Asked Questions about Dublin Photo Tours
How many people are on each tour?
Just you, should you want it that way. We only book a maximum of six people, you and up to five friends. There won't be any strangers on the tour so you can ask as many questions and get maximum attention. We find that smaller numbers are best if your attention is on improving your photography.
How long does a tour last?
Tours are usually 4-hours in length. We do provide longer tours from day to week-long around Ireland, on request.
I am a beginner, what can I expect from a photo tour?
We ask that you send us a sample of your images to let us assess your abilities and tailor the day perfectly for you prior to your arrival. At the beginning of your tour/workshop, you will have the chance to ask any questions. We will then head off for some initial shooting and if you're shooting digitally Darren will provide instant feedback. Depending on your level, your equipment and the weather, Darren will tailor the instruction to suit.
I am an advanced photographer, what will I gain from a photo tour?
Again, we ask that you send us some of your images to let us assess your abilities and tailor the day perfectly for you prior to your arrival. Depending on your level, you may want to focus on a specific aspect of your photographic technique, learning to use a new lens or you may just want to spend the day getting an insider's perspective on Dublin.
You can use any camera be it digital, film, SLR or compact. You don't need to buy any special equipment for the tours but we ask you to provide brief details of your camera equipment to let us work on the best itinerary for you. Some prefer to work using compact digital cameras with creative controls, while others want the ability to change lenses to suit subject matter. Good comfortable footwear is a must and a light rainjacket should be seriously considered. We can provide one tripod for the duration, at no extra cost as we are aware of the high cost of carrying extra equipment on many airlines. This is particularly suitable for early morning or late evening workshops.
How far in advance do I need to book a tour?
Ideally two weeks minimum notice, as you can see in the price section below we have priced our tours to encourage early booking. For a 4-hour dublin tour, booked 21 days in advance then the price is €155 for one person, but if that same tour is booked less than 7 days in advance the price is €180. The reason we try to encourage early booking is to make sure everyone has a chance to get one-to-one tuition, it is easier to plan our schedule and it helps to keep prices down. Remember, not only is early booking cheaper, it is also easier to book your preferred date and time. We can't guarantee availability on short notice bookings.
How do I book and pay for a tour?
To check availability and make a booking follow the link here or use the menu above by navigating to Photo Workshops then choose Book a Dublin Tour. Use the calendar to check for available days then choose a time of day that you prefer, after that you can add to cart and confirm before proceeding to PayPal to pay and book. As always, if you have any problems please do not hesitate to contact us.
Where do we meet?
We can meet at the entrance to St. Stephen's Green opposite Grafton Street, or we can meet at your hotel. Just let us know where you are staying and we can meet you there (certain restrictions apply).
What is the price for a photo tour?
For a standard 4 to 5 hour tour in Dublin city centre the price is currently €175

There is an extra charge of €20 for early morning/sunrise and evening/sunset tours and workshops in Dublin City.
Are there cancellation charges?
Yes, due to the time commitment of organising and running a tour only a partial refund will be given.
For a Dublin photo tour, cancelled more than 28 days in advance - 50% may be refunded. Inside 28 days no refund can be given.
I do remain committed to making every effort to reschedule tours if your schedule changes - delayed flights, illness etc.
Can I choose a longer tour and make my own itinerary?
Absolutely, Darren has a lot of expertise in locations all over Ireland and can design a bespoke tour featuring all of the popular sights, the hidden Ireland or a mixture of both. Please use the form on the Contact Us page to inform us of your requirements.
Do I get feedback?
Yes, on the day Darren assesses your abilities in order to suggest ways to improve your photography. After you go home, contact Darren with a few of your images to get a critique. For a fee we can make further suggestions for improving your photography and Darren will answer questions on your digital workflow including Photoshop and Adobe Lightroom.
Can you give me some advice on where to stay and where to eat?
Dublin is a big city in terms of its geographical size, even if it only has a small population by international standards.

That means there are a lot of hotels spread over a large area; we don't ever get any chance to stay in hotels in Dublin - it wouldn't make much sense to! But we have started photo tours and workshops from most of the city centre hotels and if we could give one piece of advice, it is to think about how close your hotel will be to what you want to see and do. Oh, and book in advance!

Sometimes hotels fill up quickly when big events are on, Dublin is home to a thriving sports scene with Leinster Rugby, the all-island Irish Rugby team and the Republic of Ireland soccer team playing in the city's stadia.

Then there are the dozens of big events at Croke Park, an 82,300 seater stadium that is home to the Gaelic Athletic Association (GAA) including the all-ireland finals in hurling and gaelic football. Add to this the fact that Dublin sees a lot of big name performing artists, sometimes at the same time as sports events so availability becomes scarce.

As is usual for a city with lots of international visitors, from Britain, Europe and the USA, Dublin has a huge range of places to stay, from hostels for the young, energetic or more adventurous travellers, guesthouses or chain hotels for the business traveller, boutique hotels for couples and quite a few five star hotels capable of looking after visiting dignitaries - Dublin hosted the EU presidency for the first six months of 2013.

Film stars have been coming to Dublin for years and Grace Kelly had a particular fondness for a particular room in one city centre hotel, overlooking St. Stephen's Green. You don't actually need to have starred in a blockbuster or been elected as Prime Minister or President to stay in these hotels though!

Don't forget that we can meet you at your hotel and start your photography experience in Dublin from there. We can finish our itinerary in the city centre or return again to your hotel. If you are delayed or need to postpone your tour please contact us at the first opportunity so that we can reschedule.

We love Dublin and we want you to enjoy your time in our city!
Eating in Dublin has become a much better experience in recent years, there have always been good restaurants but today there are so many different types of cuisine, it's hard to give recommendations in general but I do like the George's Street / Drury Street area for the range of food on offer. Ask me when you are here and I can point you in the direction of a good vegan / vegetarian / burger joint / Michelin starred restaurant. In general the food is good enough to Instagram, if you like that kind of photography!
Have a look at momondo's Dublin Guide for more travel information for Dublin.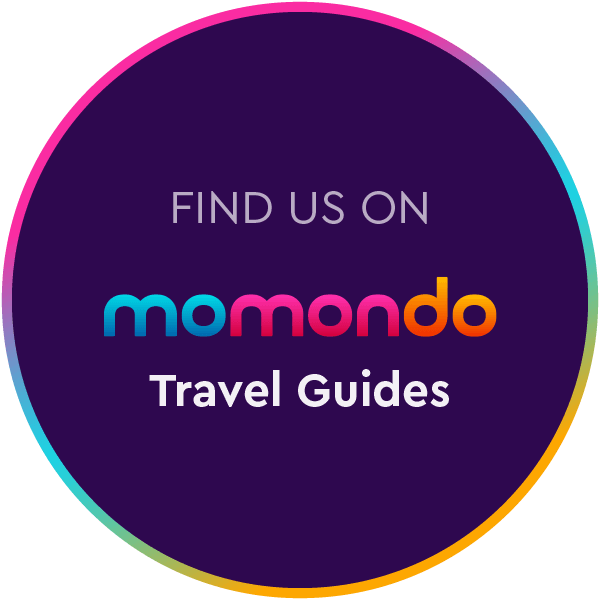 You've made it to the bottom of the article! If it was a lot to take in don't worry - here is a simple thing to do, send me an email with your query, what dates you are interested in, places you want to visit and any other information. I will get back to you with options.